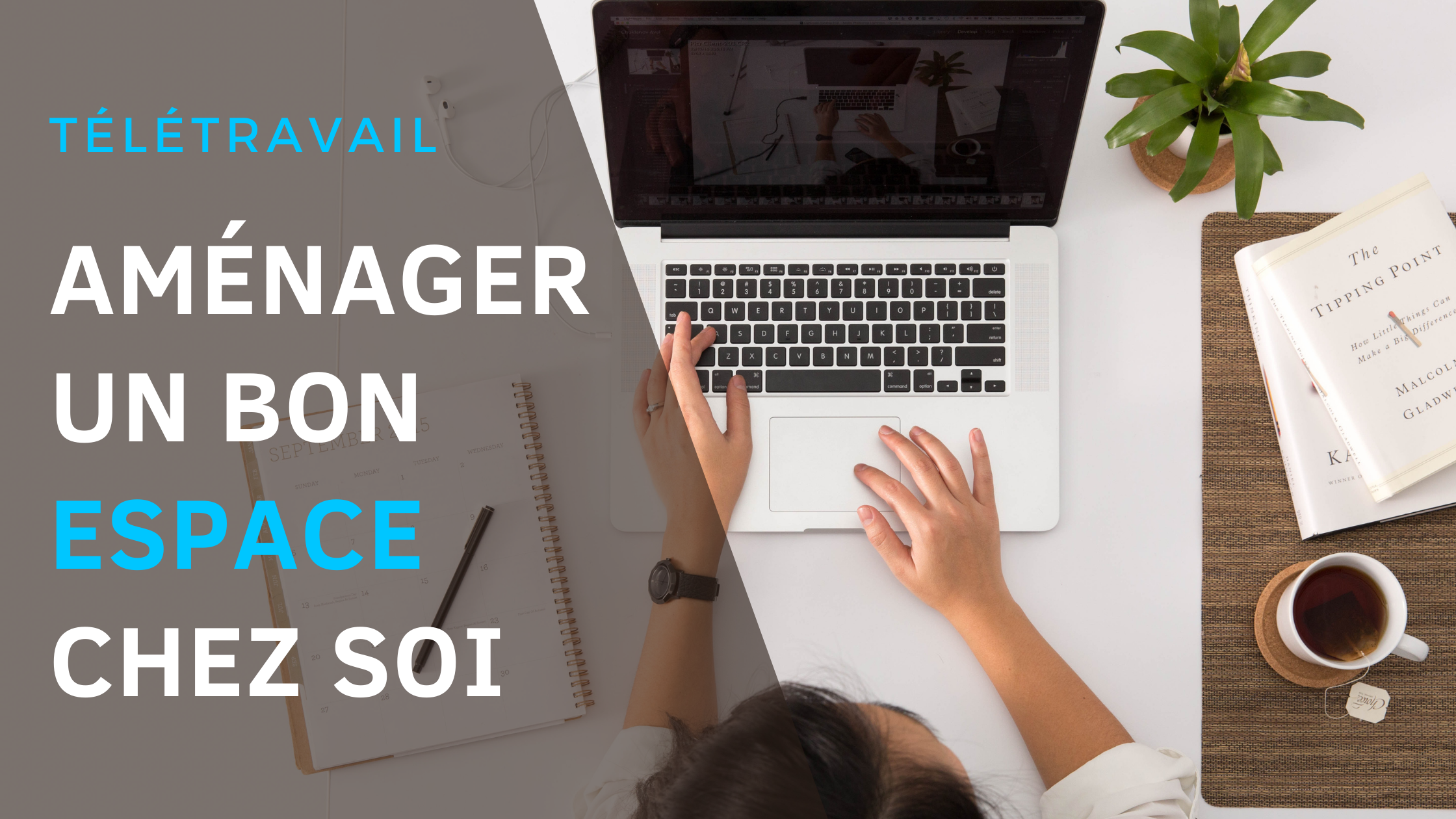 Since the Covid crisis, the home office has rapidly become more common in most professions, requiring work in an adapted and computerized office. The organisation of an office space at home is now a pre-work activity that should not be neglected. Indeed, in all professional structures, everything is put in place to ensure the safety and protection of the health of employees. Ergonomic chairs and mice, adjustable desks, screens at eye level and ever more protective screens. Workspaces are optimized to avoid musculoskeletal diseases often caused by bad posture at work.
At Les Pitchous, we have also adapted our working environment to protect our health and to be able to work in the best conditions.
We give you some tips on how to set up your home office space!
Choosing the right workspace
Ideally, you should have a whole room that doubles as an office. But if you have a small flat, and not Kim Kardashian's house, a quiet corner of the living room will work fine. The idea is to properly delineate the workspace and the common room. You can use a screen or curtain to show where your office is. Don't forget to set rules with the other occupants of the home. When you are in this space, you should only be disturbed by your colleagues' emails...not because you haven't washed the dishes! This is essential to maintain concentration and efficiency.
Bringing light into the workspace
Before you make a final choice of workspace, consider the amount of light. You should not place your desk in front of or behind a window. This could cause glare and damage your eyes. The idea is that the source of natural light should come from the side, without blinding you. For artificial light, a pendant lamp is the best way to provide uniform lighting. You can also use a desk lamp for extra lighting. Be careful that the lamp does not reflect on your screens and that it always remains in the same place.
Furnish your space with quality materials
To be as productive as you are in the office, you need good quality equipment. This also applies to your health and motivation. To do this, you need at least a chair, a piece of furniture and a computer screen in addition to your laptop.
An Ergonomic chair is a must
As far as the office chair is concerned, you should choose an ergonomic chair with a good backrest to support your back properly and avoid physical fatigue. Apart from preventing back pain, sitting well has a major impact on fatigue. In the long run, your concentration will be affected or not. To find out if you are sitting correctly, sit at the back of your chair. Are your feet touching the floor? Then you are perfectly seated.
The office asset of concentration
If you have space, a large desk is better than a small one. Your concentration and organisation in your daily tasks will thank you. However, if you don't have much space, install a desk that is equipped with storage space, so that you can keep yourself organized without getting scattered. It is best if the desk is as tidy as possible. The orderliness of your desk reflects your mind. If it is untidy, you probably are too.
Tip: Opt for a desk with storage space, as this will help you to organise.
A screen to relieve your eyes
Generally, the laptop is used to facilitate access when doing hydride (sharing time between working at home and working at the office). However, working only on the small monitor screen is not recommended at all. Having a second screen connected to your computer will take the strain off your eyes, back and neck. Remember that this screen should be installed at eye level.
Again, if your physique is safe, you will be more productive, much to the delight of your managers.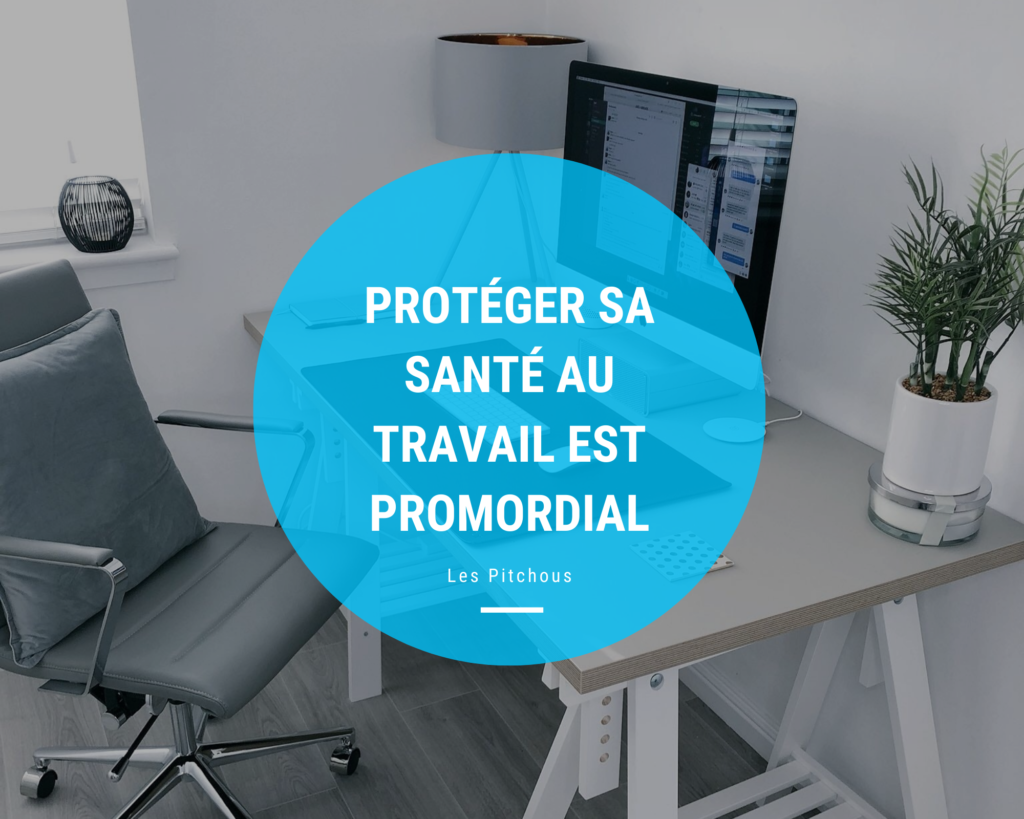 Having a good teleworking space promotes concentration and protects health.
Other useful accessories
To take the strain off your joints, using a mouse and keyboard would be a real plus. The mouse will help your wrists not to become stiff during the day and will prevent serious damage to the carpal tunnel and other musculoskeletal disorders.
It doesn't matter if it's new or second-hand equipment! What is really necessary is to find or furnish your space with equipment that will allow you to be completely comfortable and productive. If at the end of your day you don't feel any physical pain or discomfort, then your home office space is right for you.
Do you have any questions about your office design? Write to us, we will give you the best advice to help you with your installation!
To find all the Pitchous articles, click here!
Would you like to discuss this topic? Follow us on LinkedIn.
-
Sophie Fromont
-
I am Sophie, Account Manager at Les Pitchous. I have a passion for digital, marketing and art, and tried my hand at several jobs before I really found my way.
I also thrive on travel. After living in different countries, I settled in Canada, in Montreal. Adapting to a new environment stimulates me on a daily basis and pushes me forward. 
I have been enriched by all these different experiences and cultures and today I can say that I have grown and been enriched by these beautiful experiences. That's all I can wish you, and also to be happy. Because life is more beautiful when you are happy!