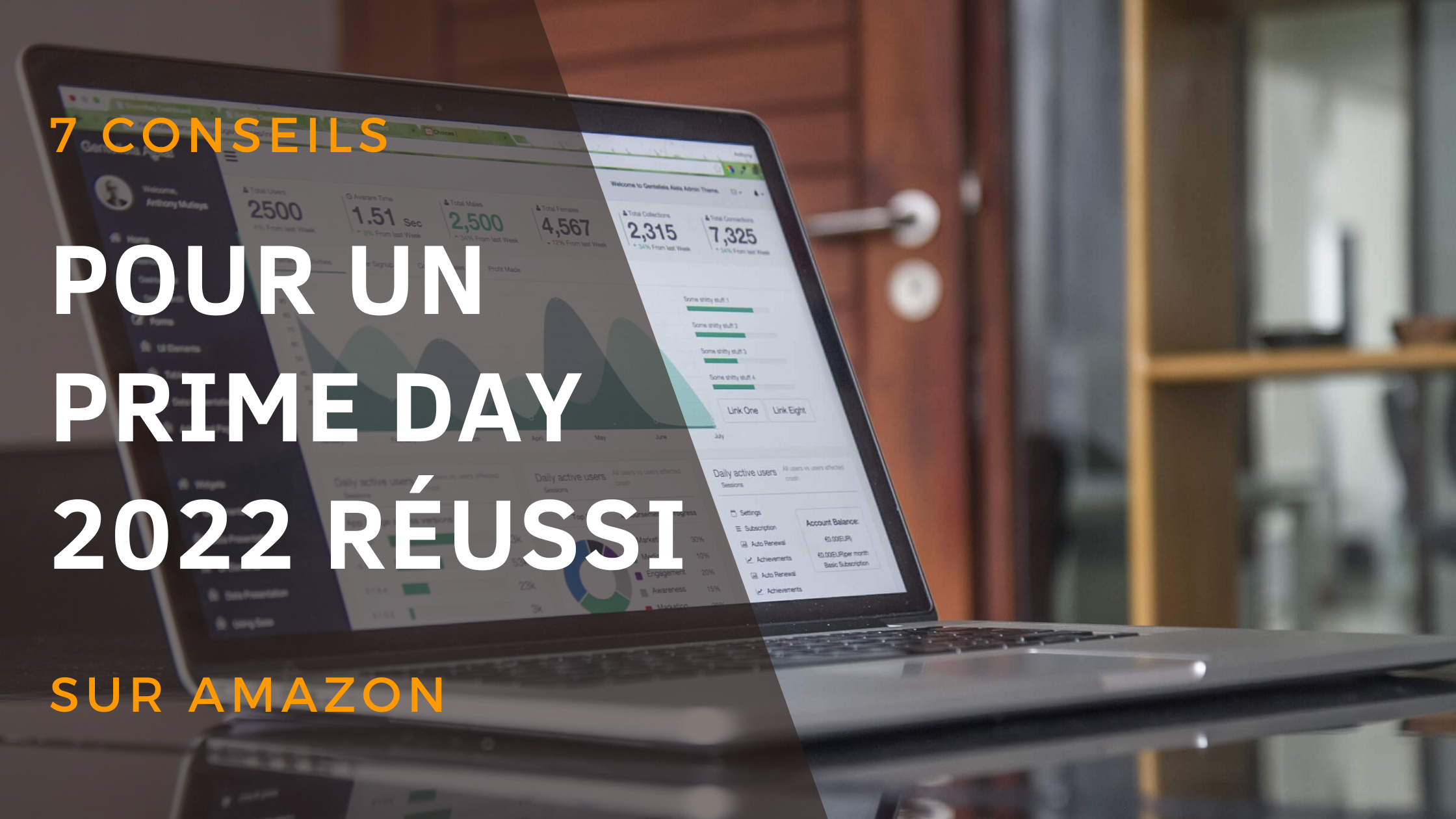 Every year, it's the same story: what day is Prime Day?
Finally, the official date has been announced: Prime Day will take place on 12 and 13 July 2022!
Nevertheless, knowing that it will take place in a month time, it is important to prepare in advance. And in a good way! Don't panic, at Les Pitchous, we have prepared some advice so that you can prepare for this event with peace of mind.
What is Prime Day?
First of all, Prime Day is two days of promotional offers organised by Amazon to promote its Prime service. The retail giant offers many products at discounted prices. For brands, this event is more than a sales booster. It is an excellent way to gain visibility and attract customers to new products. Generally, it is during this operation that merchants explode their turnover and acquire new consumers, which are called NTBs: New To Brand Shoppers.
If you are a lover of good deals, this offer is for you!
How to make a good Prime Day for a brand?
Here are some tips:
1. Check stocks
Promotions mean more sales. Well, more sales if you have stock! That's why, in order to take full advantage of Prime Day, we advise you to rigorously manage your stocks and anticipate sales.
To do this, try to replenish your stock on your best sellers and if you want to test, send stock on your new products.
Ideally, they should be sent several weeks before the start of Prime Day to ensure that your stock is online at the time of the event.
Please note As D-Day approaches, please note that delivery and upload times may be longer.
2. Provide offers and discounts
For a successful operation, you need to create discounts on your products. Several types of offers are available to you:
- Produce a promotional offer: discounts for a limited number of hours or for the duration of the event.

- Make an exclusive Prime discount: reserved for Prime members, the offers are highlighted in search results and on product pages.

- Make a coupon reserved for Prime members: this coupon will be visible and can only be used by member customers.
Generally, you can make good sales by highlighting your best sellers.
3. Work on optimisation and referencing
A day like Prime Day is not necessarily only about promotional offers. Indeed, working on the relevance of your product sheets, Amazon Store and A+ content, is a good step to be properly referenced.
Optimising your product listings will help at all times, not just on the big day. Being properly SEO'd will not only help you generate organic sales, but also make it easier for customers to find you in searches.
Your A+ content is also a good way to promote your products, through visuals, videos and punchy texts. This can quickly catch the eye and curiosity of the potential customer. Remember, A+ content enhances the customer experience.
4. Highlighting the blind
Having your store up to date is a good way to convert quickly. For Prime Day, even more so. Indeed, if a future customer finds your product interesting and your offer particularly juicy, to reassure themselves, they may visit your store. If it is not up to date, nor attractive, you can potentially lose sales due to a lack of customer confidence.
Don't hesitate to redesign and always be on the lookout for new trends for a good blind.
5. Carry out advertising campaigns to increase the visibility of your products
Before the big day of Prime Day, you can run promotions to promote your products or test some of them before the big day.
We advise you to run Sponsored Product campaigns in order to make your products popular. This type of advertising puts your products in front of buyers based on the keywords entered on Amazon.
Do not hesitate to create campaigns on as many ASINs as possible in order to make your products appear in a more comfortable way.
Also, use relevant keywords, centred on your ASINs, to get your products listed well. Bid high enough on your top sellers so you can gain impressions and potentially convert better.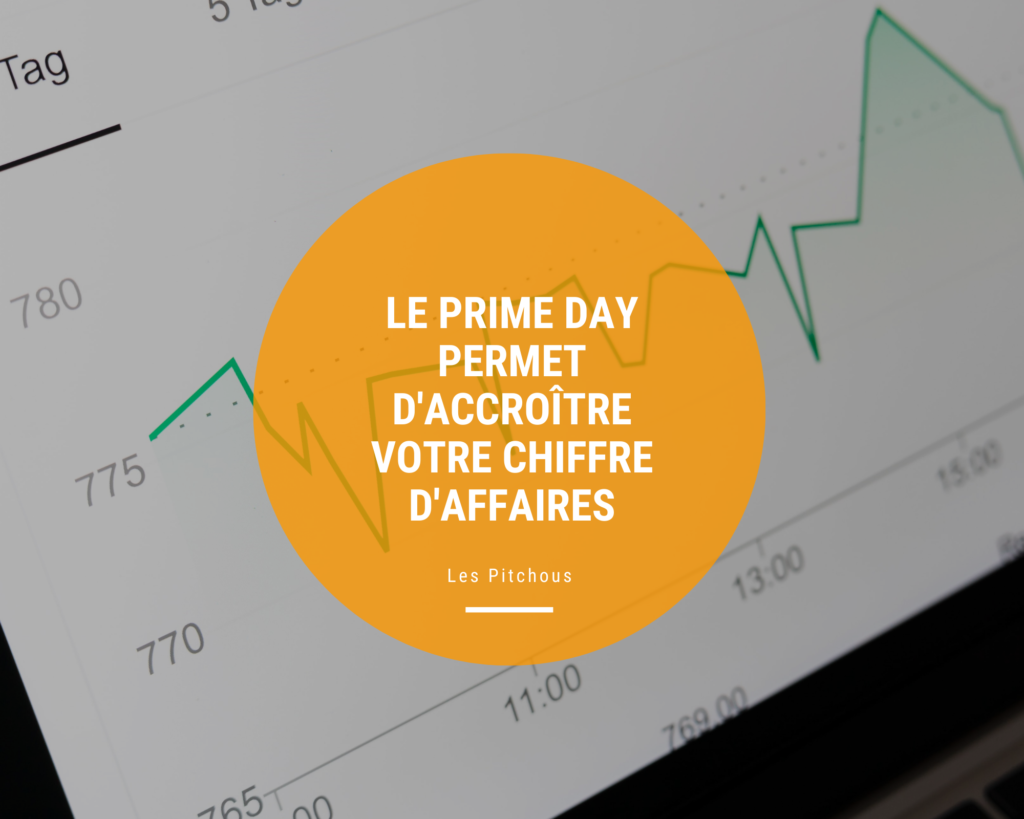 This event helps to acquire new consumers.
6. Publish on social networks
Announcing your participation to your customers already won over would be a plus for a successful operation. Taking the floor on social networks could be a good lever to convert and hope for more sales. Be creative and use them wisely for a successful operation.
7. Calling on the Pitchous
And of course, Les Pitchous is here to help you set up strategies that suit your needs on Amazon. By listening to you, together we can find the recipe that works best for you.
If you have any questions, please do not hesitate to contact us. We will be happy to answer them.
Now you're ready for Prime Day 2022! Write to us at the end of this special day to find out if our tips were helpful.
To find all the Pitchous articles, click here!
Would you like to discuss this topic? Follow us on LinkedIn.
-
Sophie Fromont
-
I am Sophie, Account Manager at Les Pitchous. I have a passion for digital, marketing and art, and tried my hand at several jobs before I really found my way.
I also thrive on travel. After living in different countries, I settled in Canada, in Montreal. Adapting to a new environment stimulates me on a daily basis and pushes me forward. 
I have been enriched by all these different experiences and cultures and today I can say that I have grown and been enriched by these beautiful experiences. That's all I can wish you, and also to be happy. Because life is more beautiful when you are happy!